Este año hemos podido asistir a
la inauguración de la última edición de DAS HAUS en la feria internacional IMM
COLOGNE. Sebastian Herkner ha sido escogido para diseñar este proyecto y
aportar su visión personal del paisaje interior en el que habitar.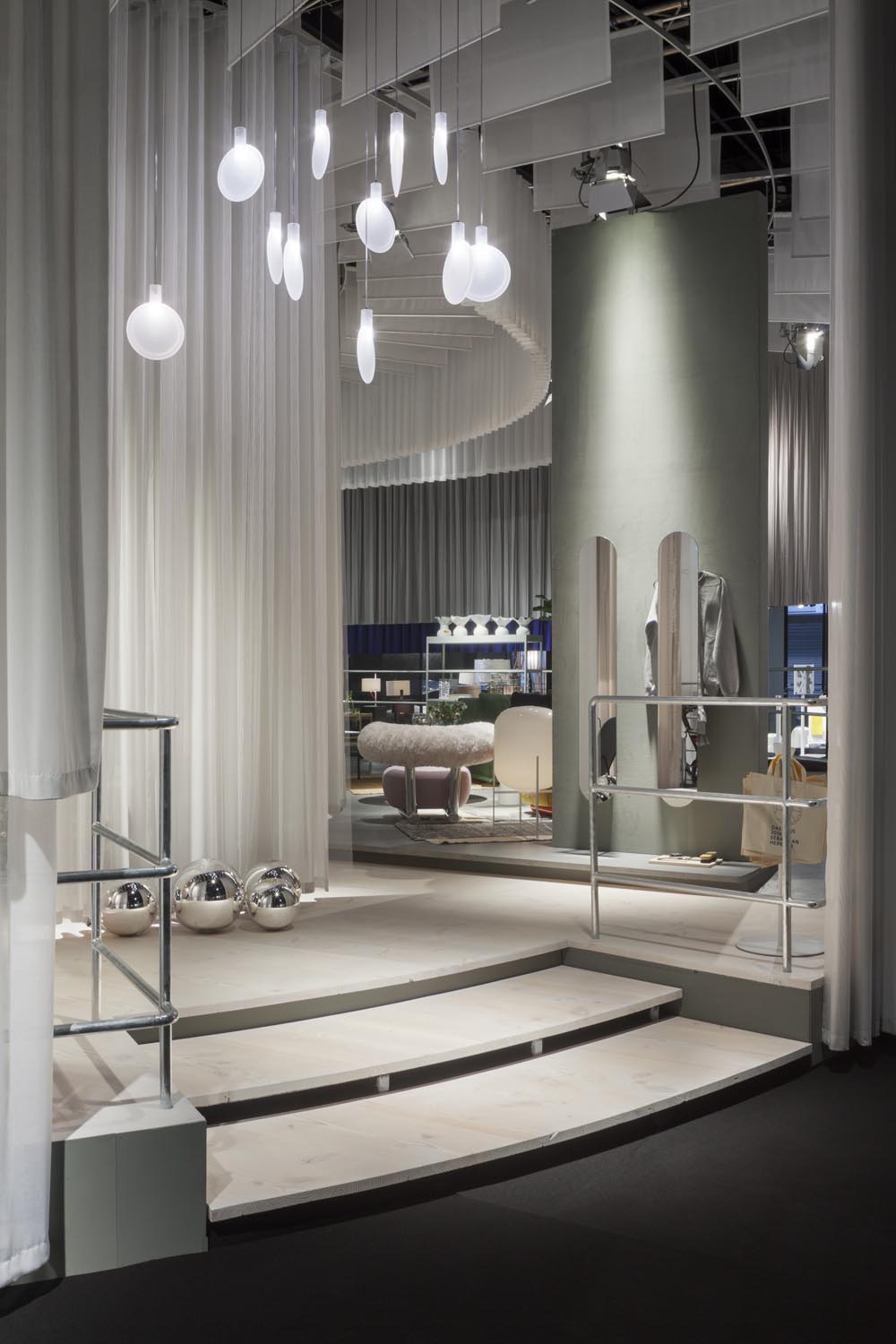 Sebastian Herkner ha diseñado una
estructura redonda que es a la vez transparente y abierta y que consta de muros
móviles hechos con tejidos de NYA NORDISKA y PVC. "Nos decidimos por capas
móviles de cortinas con diferentes grados de transparencia. Cortinas que
pueden, si uno lo desea, superponerse formando capas por medio de un sistema de
railes para cortinas. El resultado es una nueva perspectiva que crea diferentes
niveles de transparencia y opacidad que podemos controlar". Nos explica el
diseñador describiendo la decoración textil suevamente contorneada y su
interacción con la luz y la perspectiva.
Acerca de la elección de los
materiales, el diseñador nos explica: "Nosotros estábamos buscando materiales
especiales y atractivos que aportasen una calidad táctil a "Das Haus".
Queríamos que fuese una casa que despertase los sentidos de la gente. La capa
exterior de este proyecto con 'estructura de cebolla' va del interior al
exterior y está formada por un pasillo que rodea la casa completamente. El
exterior está formado por una fachada decorativa que consiste en cortinas que
se han desarrollado especialmente para la colección de NYA NORDISKA. Además de
estos cinco tejidos creados para la colección Primavera 2016, han sido
incluidos otros cinco diseños de la colección permanente que destacan por su
ingeniosa transparencia, un tacto interesante o por su idoneidad para el
proyecto. Los tejidos han sido montados sobre una versión del sistema de railes
para cortinas Quattro de NYA ARTLINE especialmente curvada.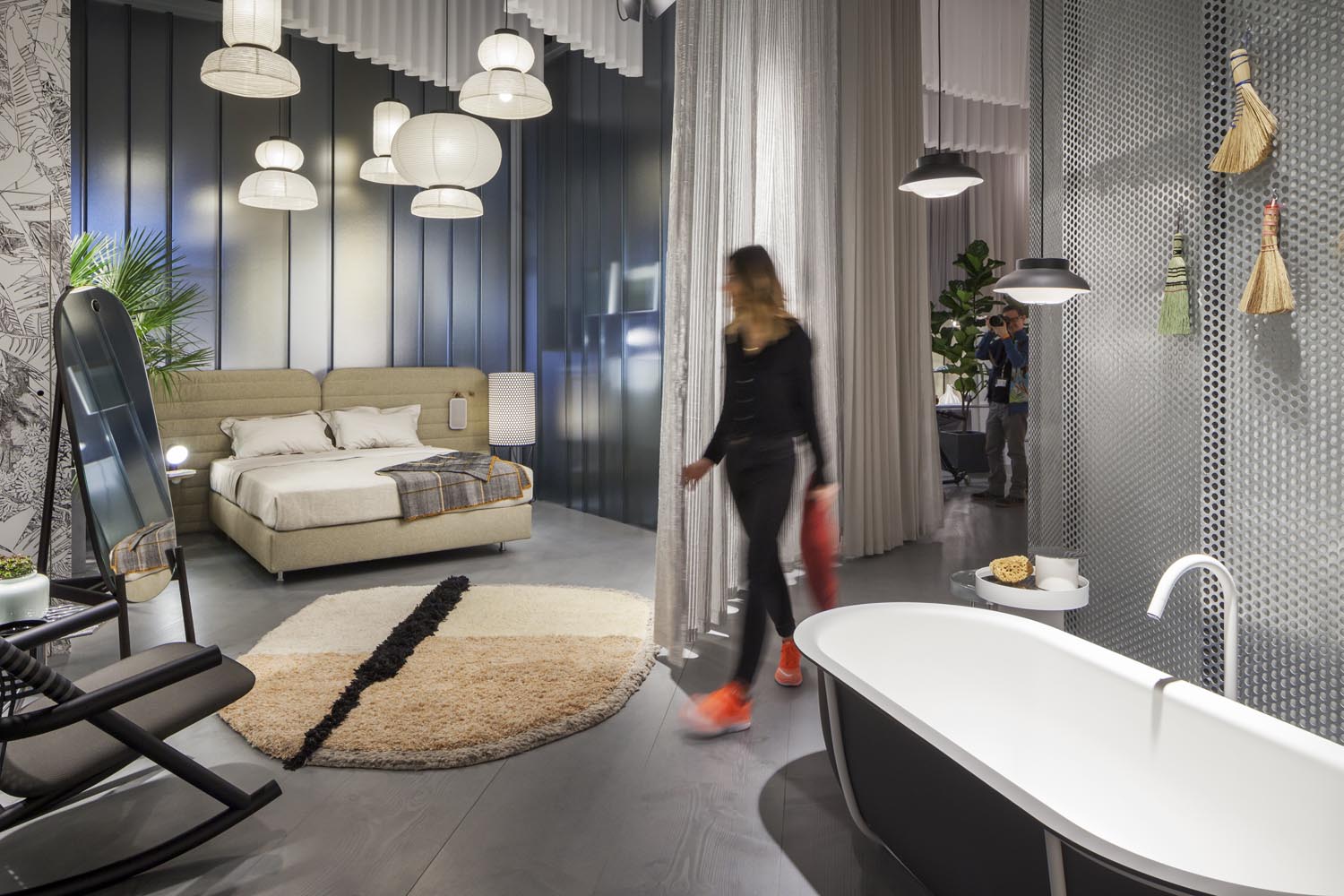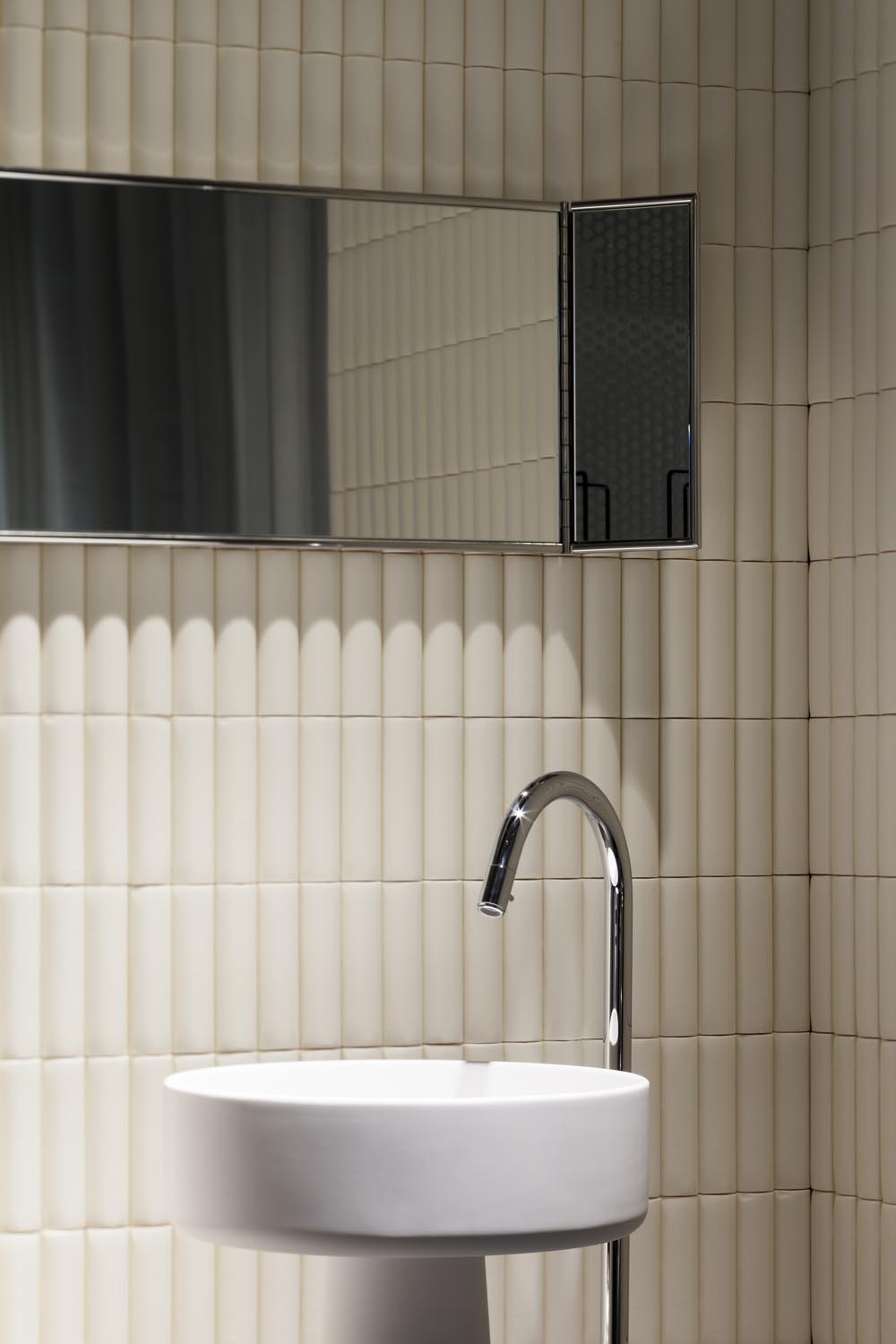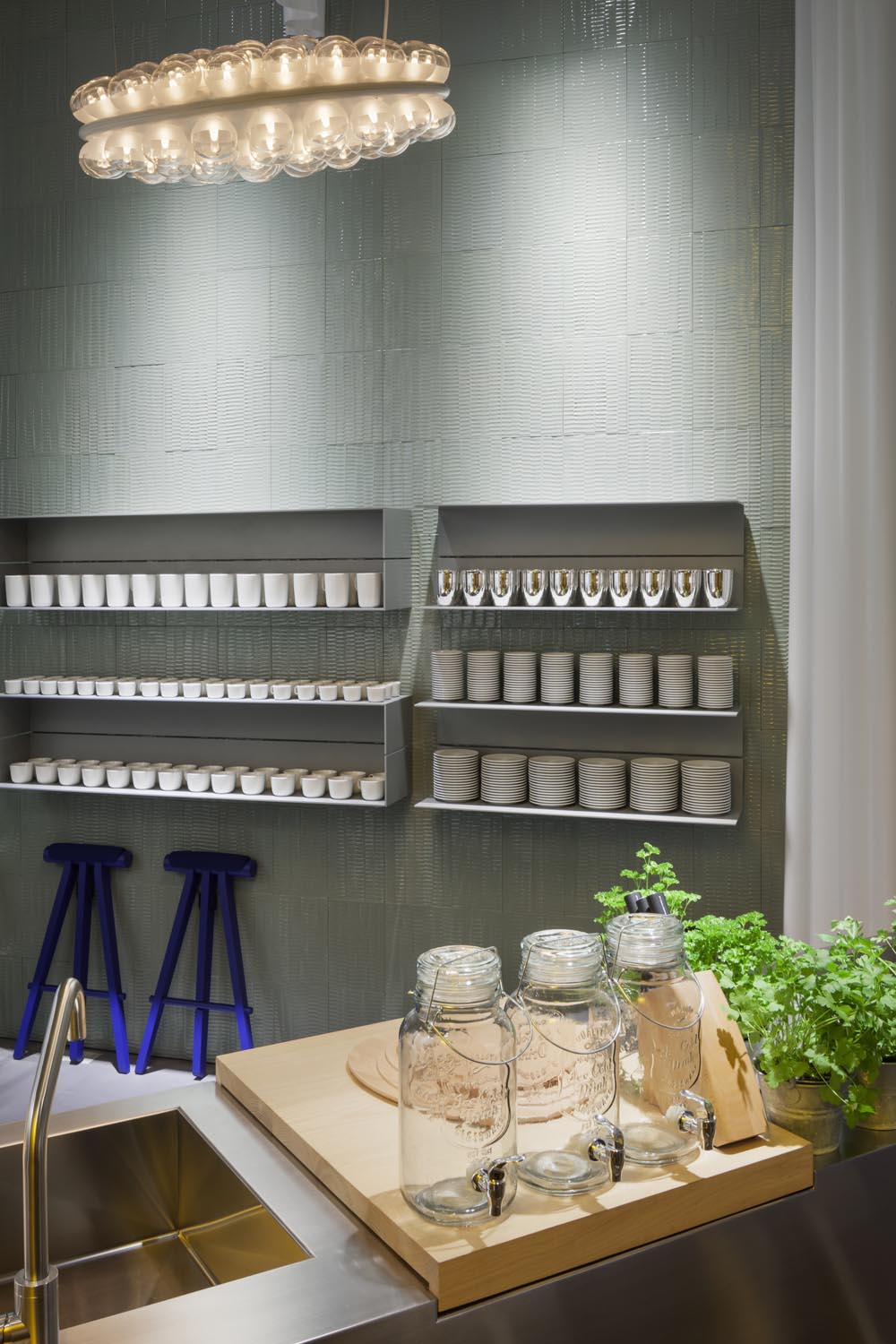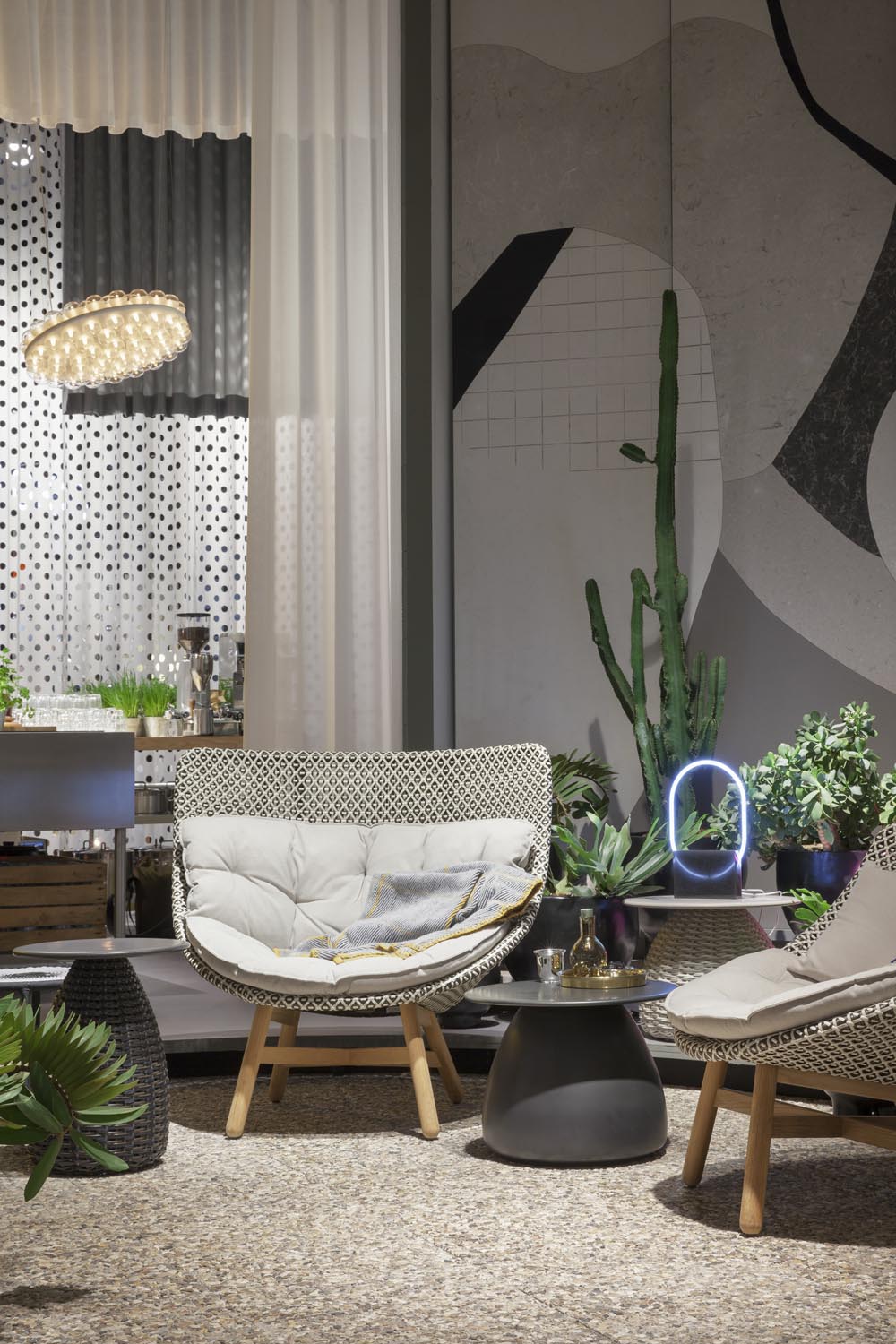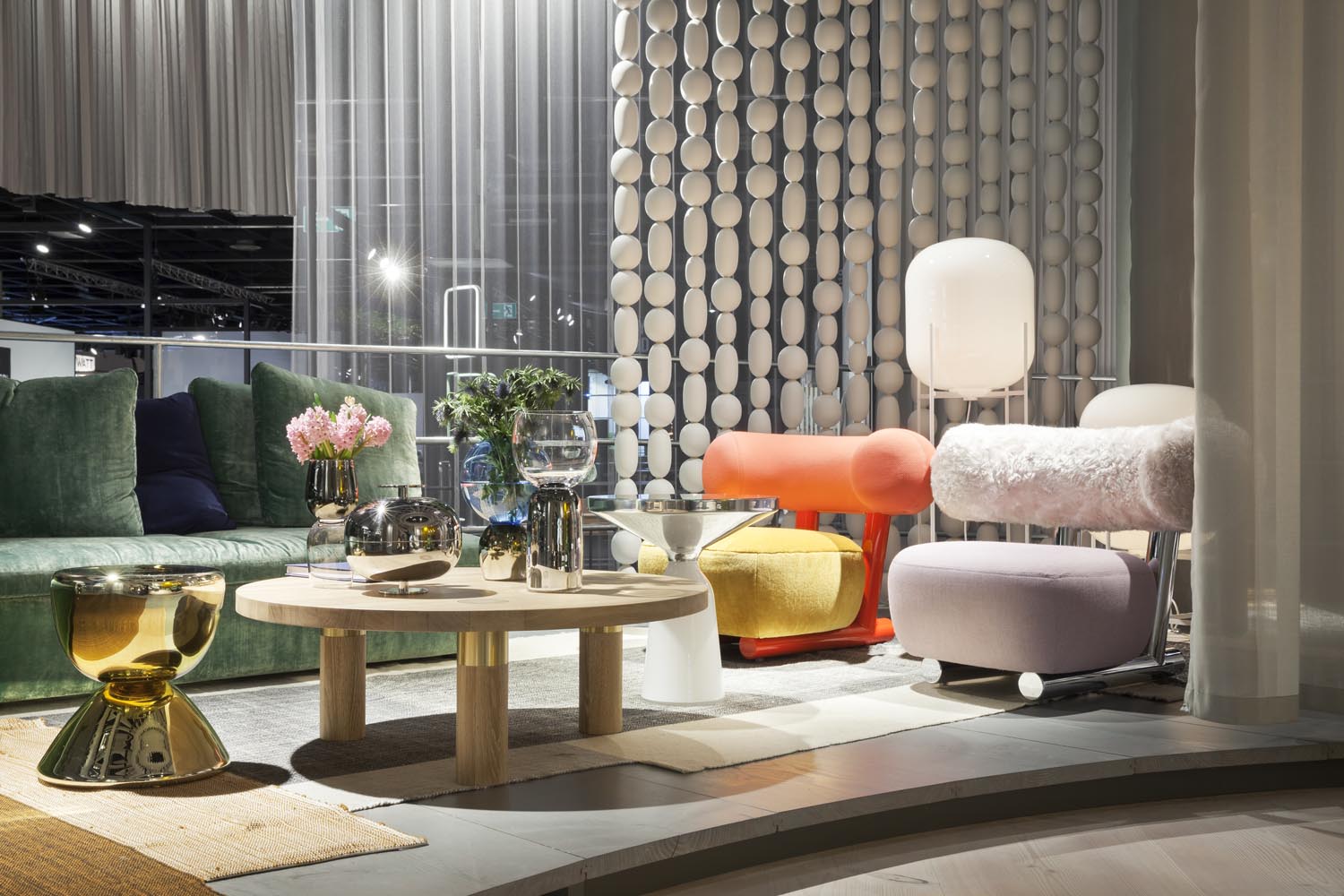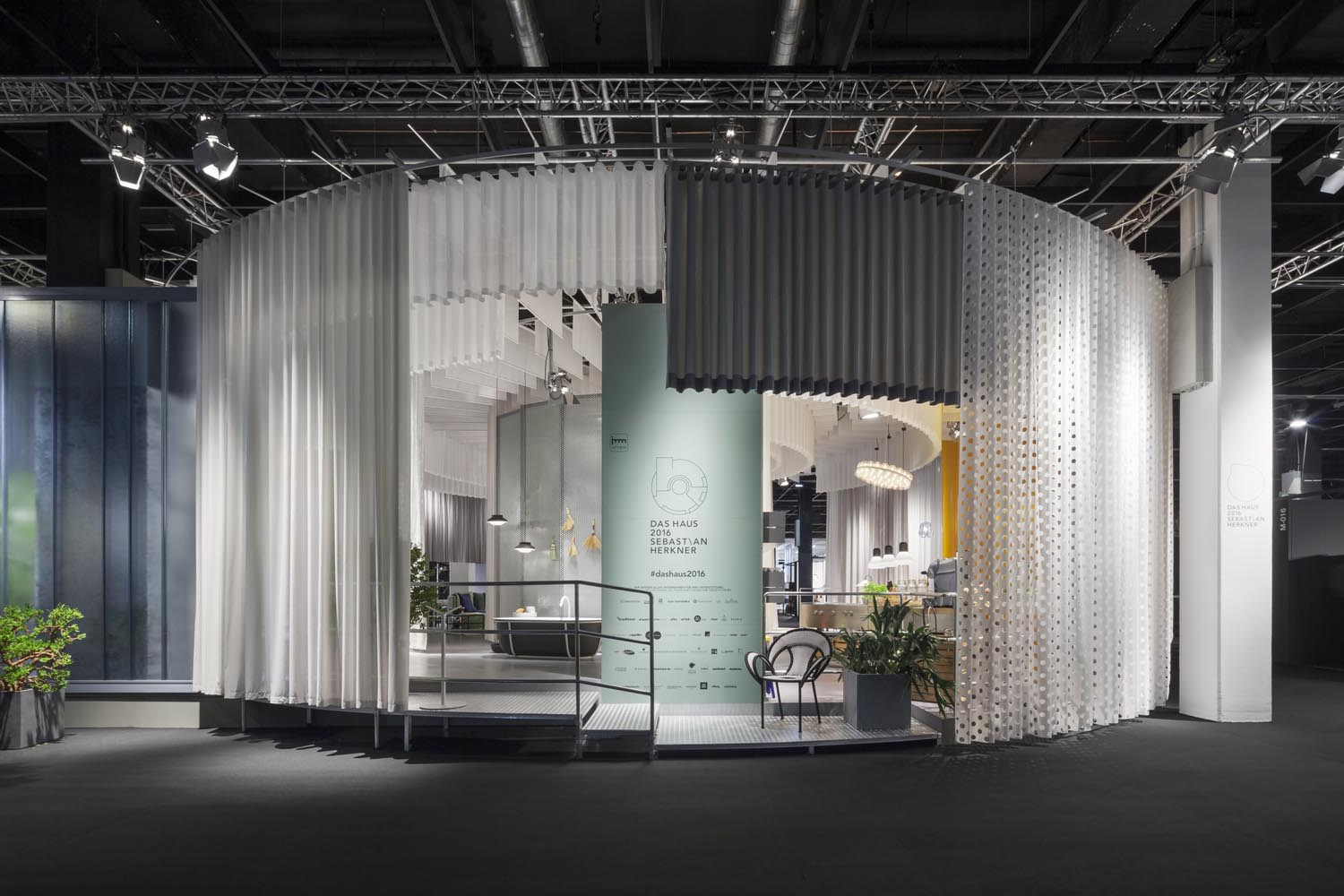 La singularidad del espacio
expositivo "Das Haus – Interiors on Stage" ha sido un evento anual en la Feria
internacional de Diseño Interior IMM Cologne desde 2012 que permite a jóvenes promesas
hacer realidad su concepto global de la casa y reflexionar sobre cuestiones
sociales asociadas con la decoración del hogar. Para este fin, los
organizadores de la Feria habilitan una plataforma redonda y abierta en el
centro del Hall 2.2 (Pure Editions) de 240 metros cuadrados. Antes de Sebastian
Herkner, los diseños fueron realizados por el equipo indio británico Nipa Doshi
y Jonathan Levien en 2012, Luca Nichetto en 2013, Louise Campbell en 2014 y
Lyndon Neri y Rossana Hu (Neri&Hu) en 2015.
Acerca de Sebastian Herkner
Nacido en Bad Mergentheim,
Sebastian Herkner estudió Arte y Diseño en la Universidad de Offenbach y fundó
su propio estudio en Offenbach en 2009. Está considerado como un mediador entre
la artesanía tradicional y la alta tecnología, también entre hedonismo y
purismo. Sus diseños dan voz a los materiales y añaden al diseño moderno un
toque sensual y, a veces, humorístico. Es esta naturaleza sensual, su especial
paleta de color y una intención creativa que no siempre se fija en un propósito
concreto lo que le han permitido a sus 34 años de edad dar una nueva cara al
diseño alemán. Sus éxitos internacionales quedan reflejados

en sus trabajos para firmas como Moroso,
Fontana Arte, Sizfeldt, Very Wood, Sancal, Böwer, Gubi, Leff Amsterdam, Carl
Mertens, Pulpo, La Chance, De Vorm, Verreum, Rosenthal and Nya Nordiska.
DAS HAUS – An amazing circular house designed by Sebastian Herkner with Nya Nordiska fabrics.
This year we attend to the opening of DAS HAUS at IMM
Cologne International Fair. Sebastian Herkner has been choosen to design this
proyect and to give us his personal point of view about landscaped interior
where we could live.
Sebastian Herkner has designed a
round structure that is both, transparent and open which has movable walls made
from textiles of NYA NORDISKA and PVC. "We decided for several layers of movable curtains with different levels of
transparency. Curtains which can, if you like, be moved on top of each other,
to form several layers, via a system of curtain rails. This results in a
new perspective, which creates different levels of transparency and
non-transparency which we can control," he says, describing the softly
contoured textile décor and its interaction with light and perspective.
Commenting on his choice of materials, the designer
said: "We were looking for some attractive and
special materials that would add a uniquely tactile quality to "Das Haus". We
want it to be a house that appeals to a person's senses." The outer
layer of this onion-like design, which
proceeds from the inside to the outside, is formed by a narrow walkway that surrounds the entire house. The outside is
formed by a decorative facade consisting of curtains which have been developed
specially for the NYA NORDISKA collection. In addition to these five
brand-new items from the 2016 spring collection, five further designs have been
used from the Nya's wide-ranging portfolio – designs which stand out with their
rather ingenious transparency, exciting tactile quality and ultimately their
suitability for this precise purpose. The material is mounted onto a specially curved version of the multifunctional Quattro curtain rail from the NYA
ARTLINE collection.
The special exhibition space
"Das Haus – Interiors on Stage" has been an annual feature at the international interior design
trade fair IMM Cologne since 2012, enabling up-and-coming designers to realise their
all-embracing visions of a home and to reflect upon social issues associated
with home decor. For this purpose the trade fair organisers regularly erect a round,
open platform at the centre of Hall 2.2
(Pure Editions), 240 square metres in size. Prior
to Sebastian Herkner, designs were created by
the British Indian team Nipa Doshi and Jonathan Levien in 2012, Luca Nichetto in 2013, Louise Campbell in 2014
and Lyndon Neri and Rossana Hu (Neri&Hu)

in 2015.
About Sebastian
Herkner
Born in Bad Mergentheim, Sebastian Herkner studied
at the Offenbach University of Art and Design and founded his own studio in
Offenbach in 2009. He is considered to be a
mediator between traditional craftsmanship and high-tech and also between
hedonism and purism. His designs give a voice to the material and add a sensual
and sometimes humorous touch
to modern design. It is this sensual nature, his special colours and a creative intent that is not always
fixed on a specific purpose that have enabled
the 34-year-old designer to give a new face to German design. His international
success is reflected in works for brands such as Moroso, Fontana Arte,
Sitzfeldt, Very Wood, Sancal, Böwer, Gubi, Leff Amsterdam, Carl Mertens, Pulpo,
La Chance, De Vorm, Verreum, Rosenthal and Nya Nordiska.
NYANORDISKA
is distributed in Spain through MACARENASAIZ TEXTILES